Polaris GEM e4
The smarter way to move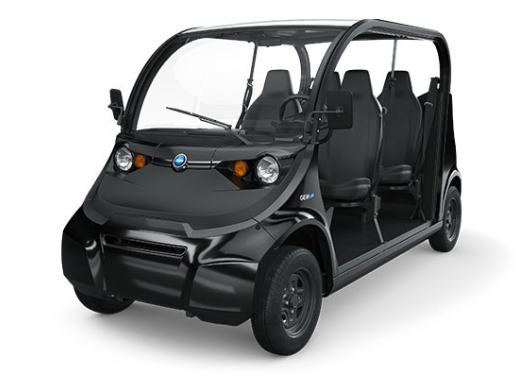 Stand out from the typical golf cart with four forward-facing high back seats, 3 point safety belts and plenty of legroom. GEM® e4 combines its superior comfort and security features to be the optimal on-road transportation vehicle.
Street legal
GEM e4 has safety features that make it a street legal vehicle on roads posted 35 mph or less in most states and provinces.
Premium comfort
Extra legroom, comfortable seats and superior ergonomic design allow you to ride in leisure.
Safety features
GEM's LED turn signals and lights, backup camera, automotive glass windshield and 3 point safety belts will give you an extra sense of security.
Customizable
Whether it's for utility or aesthetics, GEM has interior and exterior options available from the factory to meet your needs.
Low cost of ownership
The average operating cost of GEM vehicles is $0.03 per mile, significantly lower than vehicles like trucks or vans.
Small Carbon Footprint
GEM vehicles are electrically powered and have zero emissions. Drive sustainably with GEM.