Club Car Precedent I2 Stretch "4Fun"
Take the long view with the Stretch.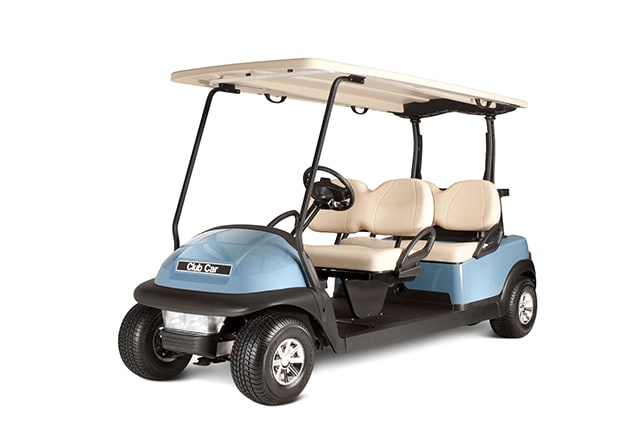 Forget about charging errors!
The chargers in many small four-wheel electric vehicles are subject to common user errors that can leave you stranded.
The Precedent® Stretch PTV's new solid-state, high-frequency charging system makes those errors almost obsolete – Meet ERIC™ (Efficient. Reliable. Intelligent. Connected.)
AlumiCore™ Frame
An Aluminum Frame for Longer Life. Most golf cars are still built on steel frames, which can corrode. Club Car golf cars are built on our AlumiCore™ frame. This light frame is rustproof even in salt air, and it's shaped to be more impact resistant than steel. It preserves the life of your car and enhances its stability, ride and performance.
Monsoon Top™ canopy
Occupants will stay dry and comfortable in the heaviest downpour with the Monsoon Top™ canopy, now standard on every Precedent. The canopy's increased dimensions, combined with a unique built-in drainage system, flow more than three gallons of water per minute, or 14 inches of rain per hour.