Club Car Carryall 700 (2WD)
High capacity, legendary build.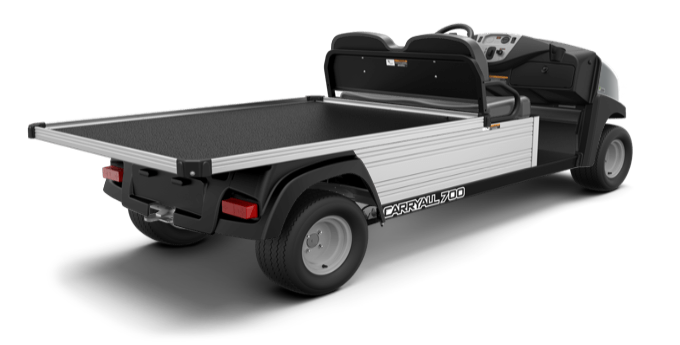 For the long haul
The Carryall 700 UTV combines a bed that's nearly six feet long with a 3/4-ton total vehicle capacity, making it ideal for hauling long, bulky loads.
Club Car's renowned independent suspension and rack-and-pinion steering deliver a smooth ride, even when fully loaded. Available in both gasoline and electric models.
The new Fit-to-Task series
With the Carryall Fit-to-Task series, we've removed the guesswork on what accessories fit your needs. Construction site managers, resort housekeepers, catering companies, facilities management professionals— there's a vehicle configuration ready and waiting, built upon the legendary Carryall platform.
Outfitted for the task at hand
With the industry's widest range of commercial UTV accessories, you can customize your new Club Car utility vehicle with application-specific features to improve productivity.