Club Car Transporter 6
Equipped with our rustproof aluminum chassis, body, and bed – Seats four or six passengers comfortably.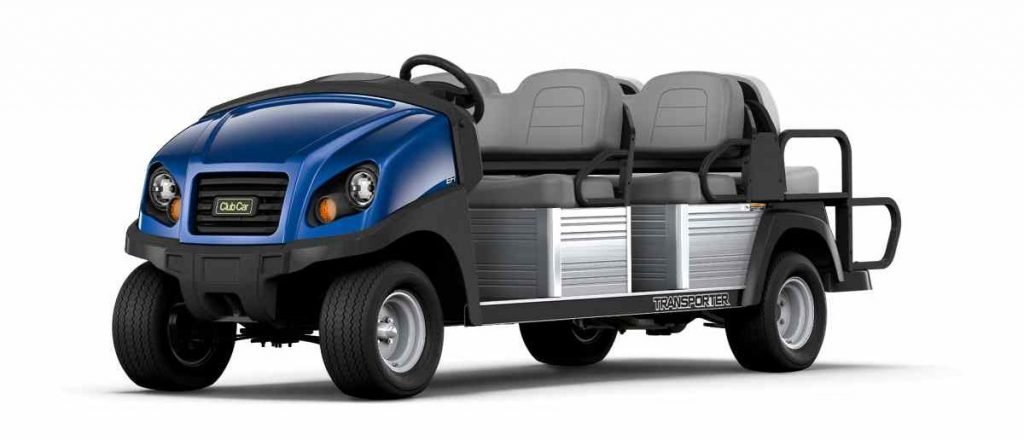 Driven by a powerful 14-hp-rated (10 kW) single-cylinder overhead cam engine or a quiet zero-emissions electric powertrain, the affordable and efficient  Transporter carries four to six team members. It's great for campuses, resorts, airports and many other users.
Electric models feature 48-volt battery packs and powerful 500-amp controllers. Smart onboard chargers with reel retractor help prevent user errors and allow for opportunity charging around your site.
Four-passenger models come with cargo beds, and all Transporter™ passenger vehicles feature rustproof aircraft-grade aluminum frames that resist water, fertilizers, chemicals and salt and extend the vehicles' lifespans.
Fit-To-Task Equipment
We've listened to your feedback, and now ordering the right equipment and accessories has never been easier. With our Fit-To-Task series, you'll get the right vehicle outfitted for your specific needs and with faster turnaround time.