Utility Rental Unit
Available in Gas Only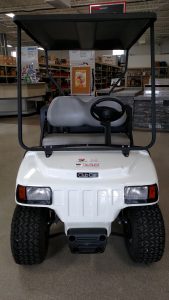 Hosting a special event that requires transporting supplies?
All of our Standard Utility Vehicles are 2017 or newer and come equipped with Headlights, Canopy and Electronic Fuel Injection for fast and reliable starts even in cold weather.
Manual Dump Dox Dimensions (LxWxH): 27.5″ x 43.5″ x 11″
Call for special pricing for long term rentals or leases.