2015 Club Car Villager 6 Passenger Electric
$7,999
Financing Available: 10.99% for 36 months. Est. Monthly Payment: $236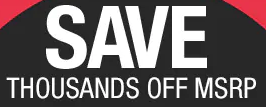 MSRP: $14,878
The Villager™ 6 transforms a traditional four-passenger golf cart into a from a versatile six-passenger vehicle.
This Electric model come with 48-volt battery pack and 500-amp controller.
It also features a smart onboard charger and reel retractor that prevent common user errors and let you charge at any 110-volt outlet.
Rustproof-aluminum frames resist rust, and independent front suspension systems with self-adjusting rack-and-pinion steering delivers a smooth ride.
Powered by a 48v electric motor w/ top speed of 17mph.
Featuring:
Headlights
On-Board Charger
Standard Beige Seats
Standard Beige paint
Original Trojan Batteries
Standard 8″ Kenda Hole-n-One Tires
Included Accessories:
5-Panel Mirror
Extended Beige Canopy
Beige Swing Door Enclosure
ASI Safety Glass Vented Windshield
Taillights/brakelights/turn signal/horn package
Battery Care Kit ( Single Point Watering System )
* Includes Destination Freight & Setup
* Does not include Delivery, Tax, or Doc Fees